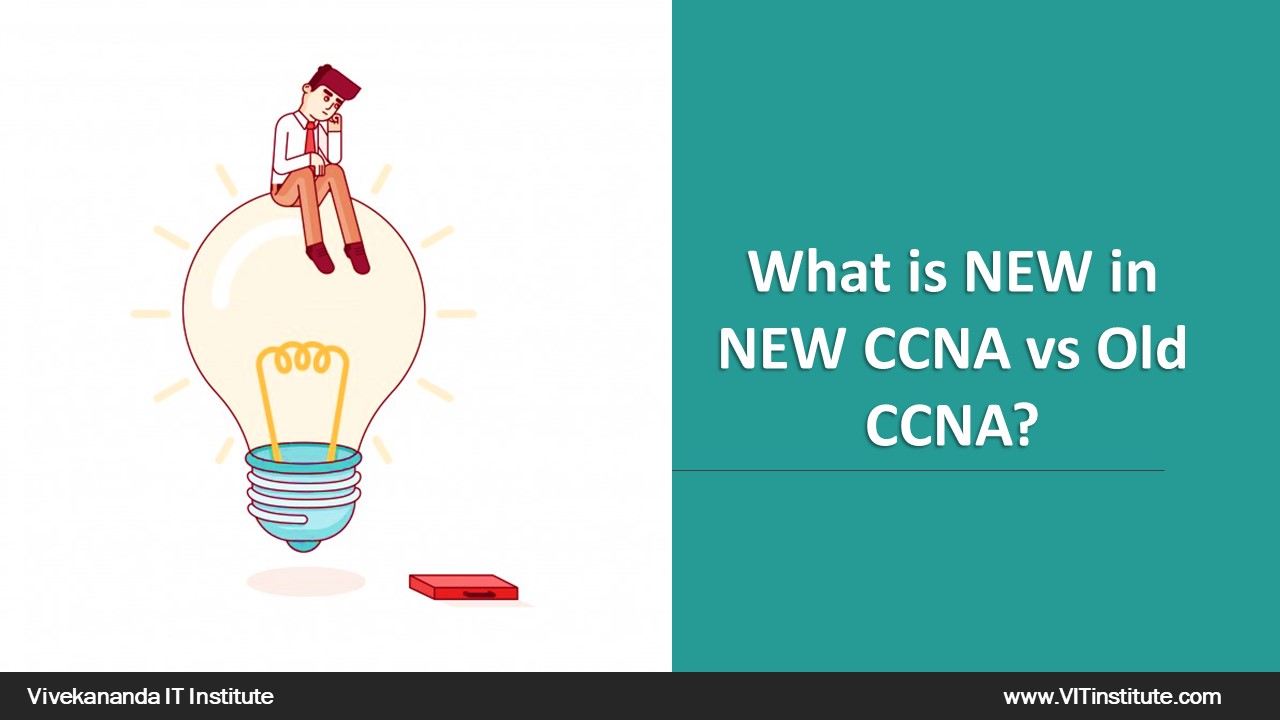 We know that many IT professionals or enthusiasts might be thinking what is the difference between old CCNA and new CCNA, despite being in the presence for the past 2 months.
Many IT engineers or computer engineers have already gone through the study topics of the new CCNA. We want to clear the understanding part of the two and make you aware of the changes.
Since many of you know about the old CCNA, but let us dig down a little bit.
The old CCNA had 10 tracks or in the simple terms "specialization". You could have got the individual CCNA certification of Routing & Switching, Service Provider, Security, Design, Collaboration, Industrial, Cloud, Cyber Ops, Data Center. For some of these certifications, you need to pass the minimum Routing and Switching exam, or much individual use to pursue the CCNA routing and switching first. Going further, if you want to get the knowledge of security, you need to undergo training of CCNA security and then CCNA Security certification exam. And similarly for other tracks as well.
If we talk about the new next level cisco certification and especially Cisco CCNA 200-301, Cisco has collapsed or retired the nine tracks excluding Cyber Operations. And about the certification, then under the new guideline, you don't need to get certified for any associate level to appear for CCNP (Professional Level) certification exam.
We have highlighted the knowledge part below.
CCNA 200-301 included many things and reduced a few topics from the curriculum. You will get to know about:
The routing & switching (just like CCNA 200-125 with few reductions),
Security topics (Basic security, ACL, Port Security, etc.),
Wireless topics (WLAN, WLC),
Cloud architecture,
IP addressing (subnetting) and
IPv6.
The most innovative inclusion is of the topics of Network Automation, where you will get the introduction of Cisco SDA, REST API, JSON, Ansible, etc.
Overall, you are getting bits of knowledge of every track that is retired and new technology of network operation.
Now let's understand about "Reductions":
New CCNA deducted the topics from dynamic routing protocol i.e. RIP and EIGRP. Also, the topics of VRRP and GLBP.
From the above information we shared, you might be thinking that the new CCNA training is superior to old. Well, the answer is "YES". Despite a few reductions, you are getting knowledge of many other technologies. Also, the future of Networking will route towards Network Automation. Therefore, you need to get the Python Programming training for the network automation or Cisco DevNet Certification.
Concluding at the end with a single phrase: "Stay updated with the new or else keep on thinking without conclusion".