Vivekananda IT Institute is located in Vadodara, a cultural city of Gujarat, India. Vivekananda IT Institute is renowned to impart quality training to budding IT and computer engineers in the field of Network, Security, and Automation through their Cisco training facility in Vadodara.
VIT always welcomes the IT enthusiast to visit their institute in Vadodara to get the knowledge regarding the Cisco devices and it's networking technology that is covered under the Cisco Training courses in Vadodara.
Students of Parul Polytechnic Institute (Parul University) had visited our facility on 2nd March, 2020 as part of their knowledge enhancement program for their students with the help of practical set up.
Parul Polytechnic Institute – Vadodara, had organized a visited Vivekananda IT Institute with their students and faculties. They gained quality experience from our Founder and International Trainer, Ankit Bilwankar Sir. He discussed various Cisco Networking technologies that are currently booming and the basic fundamental knowledge needed by the students to gain mileage in their future career growth.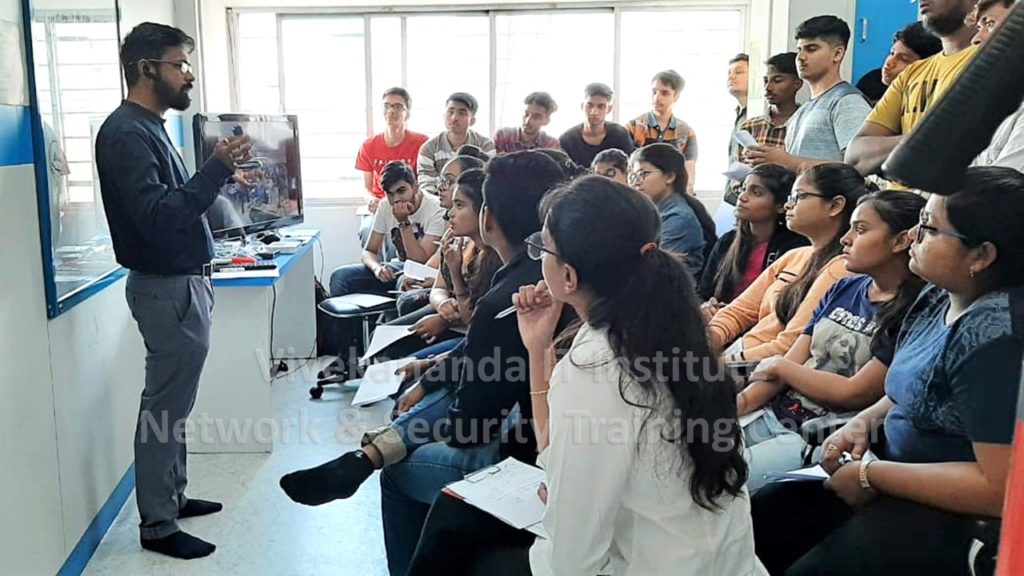 Ankit Sir has over a decade of experience in training and consulting of various Networking technologies. He trained many students from Vadodara and also around the world. He also trained the key IT professional from the renowned organization in Gujarat.
Students got an insight into the scope of Networking technologies of Cisco by getting training of CCNA, CCNP, and CCIE in Vadodara. They noted the key points that are part of their fundamental curriculum needed with a starting training of CCNA in Vadodara, Gujarat.