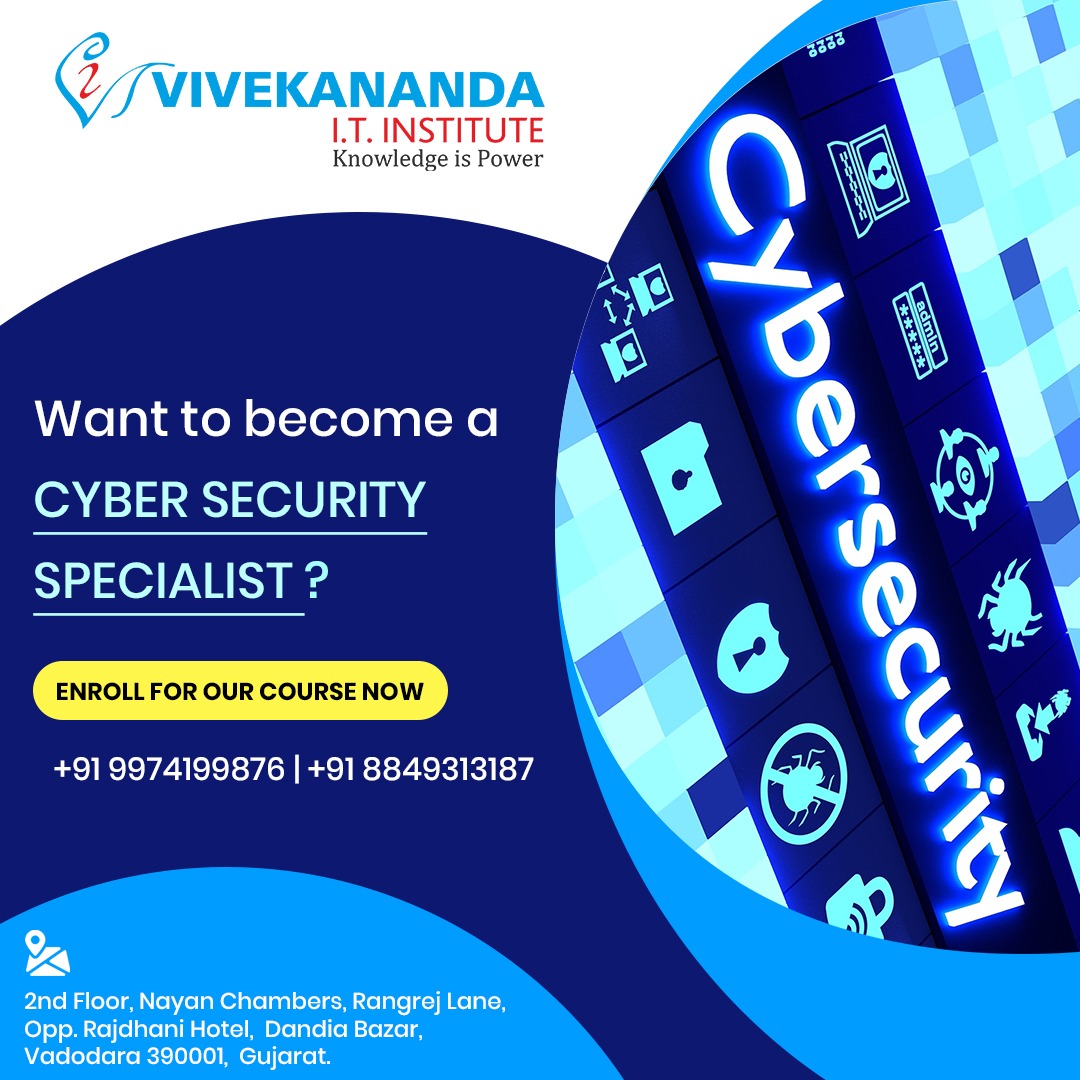 Life is too short and you cannot always wait to do big. Good IT careers are what dreams made of. But having a degree won't always set you apart from the crowd. A certified course is something you can enroll in to level up your skill.
If you are planning for a career in cyber security, networking and security courses can help you start the right way.
We at Vivekananda IT institute have helped so many students to reach their goals by now, that we can barely keep a count on. You too can be one of them with our expert's guidance and zeal to do big.
Why should you opt for Networking and Security Courses?
You would be surprised to know that, since the pandemic broke, people were locked in their homes. But the IT sector made sure the work never stopped and nor the earnings. With the boost in online hours, cyber threats too increased. This made cyber security every organization's first priority.
No one wants to risk their data and every small or big organization now is bound to hire an expert. Jobs for a cybersecurity expert who can secure information system have increased a lot. Organizations are on a lookout for someone who can monitor, detect, investigate, analyze and respond to security events. Also, someone who can protect the system from risk, threats and vulnerabilities.
Even Vadodara now, that wasn't considered a big IT hub has innumerable career opportunities for pass-outs with networking and security courses.
Opportunities for Cyber security experts in Vadodara
Vadodara has many organizations and businesses that were left with no choice but to go online since the pandemic to keep up with their targets. No matter the organization's size or nature, they are now in need of security experts to keep their data safe. This led to an increase in career opportunities for cyber security experts. Now is the best time to start a career in network security as there are not enough professionals in town.
The jobs in the IT sector are plenty and the candidates are scarce because of lack of knowledge about the job market and the career opportunities. But since you are already reading this, we are sure you can soon full fill your big IT dream with our networking courses in Vadodara.
We at Vivekananda IT institute won't just teach you the tactics but we also provide placements with top companies in town. Over the years of expertise and knowledge, we have helped our students get into the best network security jobs in Vadodara.
So why wait any further when you have waited this long for your dream job. Cybersecurity is what the world needs the most right now in this digital era. Here are a few skills you will need to develop to attract the best of the opportunities in cybersecurity.
Skill you need for a successful cybersecurity career:
Certified Networking and security course
Good understanding of Operating systems
Technical aptitude
Problem-solving
Attention to detail
Fundamental Computer Forensics Skills
Understanding of hacking
Communication skills
Knowledge of security across various platforms
While some of these skills you might already have but few are what we help you develop. Depending upon your degree and background we help you get better understanding and knowledge that you will need to set your foot in the industry.
Final notes
So, do you think a cybersecurity career is just for you? Enroll yourself in the town's best networking and security course in Vadodara. Looking at the growing demand of the experts we are all set to train you to get the best employers. Just remember cybersecurity career will need you to have a broad set of technical, professional, and functional skills. Also, we help you develop specific cybersecurity skills and key soft skills in demand by employers that will set you apart from the competition.
For more information about network and security courses in Vadodara, contact our team of experts and start your dream career now.
http://www.networkingbaroda.com/latest-update/as-today-s-world-bec/166