Welcome to Vivekananda I.T Institute
Information technology & IT Security has become an integral part of the professional world because it generates employment for a large number of people in an impeccable manner. Also, online IT Networking & Security training in Vadodara has grown leaps and bounds in terms of career growth and employment opportunity. Students of Computer Engineering or Computer Science or Information Technology in Gujarat who are searching for Global Certification Training Programs in Vadodara that can add the IT Networking skills values to their Masters or Bachelor's Degree can opt for different Network & Security training provided by our Vivekananda IT Institute. We are pursuing excellence by offering the entire galaxy of IT jobs after CCNA, CCNP, or CCIE to the students along with the knowledge in computer applications. We are known as a premier Professional computer & IT training institute in Vadodara which is credited for providing online CCNA training as well as classroom training for the students in Vadodara. IT has seen huge growth in recent times because of the advancement in computer technology which has taken people by surprise. We provide in-depth knowledge about various Networking and Advance Networking Programs and IT Security Training along with programming languages like online Python programming and Ansible training so that the students in our institution can handle complex projects and meet the specifications of the IT job. Online IT Security training in Vadodara Gujarat provided by VIT is full of practical life scenarios. The CISCO courses training in Gujarat are instrumental in developing professionals who can work on different versions of the Routers & Switches,  Access Points, WLC, and the various facets of the security like Firewall in an impeccable manner.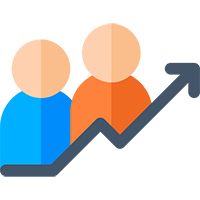 Benefits
The CISCO CCNA, CCNP, CCIE courses in Baroda/Vadodara are renowned for offering placement assistance to the worthy candidates who are working in huge organizations related to IT and non IT industries. Jobs after Cisco CCNA courses has grown in recent years. The computer training in Vadodara by Vivekananda IT Institute provide jobs assistance after doing Networking courses.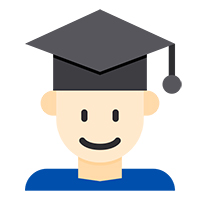 Courses
An array of courses such as CCNA, CCNP, and CCIE introduce the students to the nuances of the Cisco networking technologies along with the complex algorithms. They are crucial to enhance the understanding of the network functions and their scalability in designing complex networks based on the principle of switches and routers. The CISCO courses in Baroda/Vadodara, Gujarat cover all spectrums.

Placement
There are many benefits of enrolling in different IT courses because they impart an amazing level of knowledge along with the enhancement of competency levels in different branches of computer Engineering. The Cisco CCNA courses in Baroda/Vadodara conducted by our institute are instrumental in providing high-quality jobs after CCNA, CCNP, and CCIE in the information technology sector.